18 Views · In Web Development · View Comments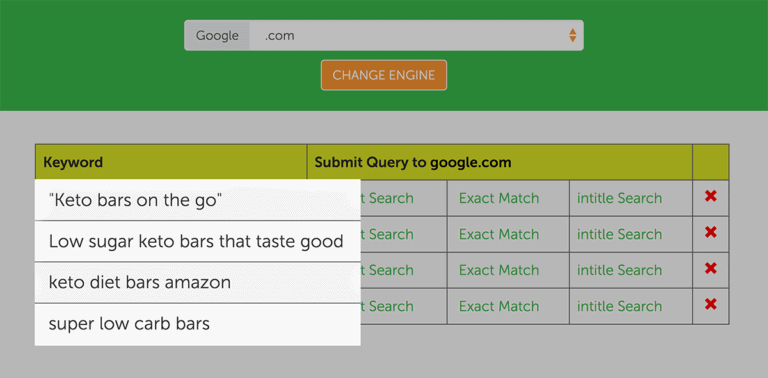 Keywords are phrases or ideas that define the topic of your work. 
They are phrases or terms that individuals enter into search engines when looking for information in Search Engines. They're also known as Search Queries.
What are the Roles of Keywords in Search Engine Optimization
If everything on your page, from your writing, to photos and video, are tagged with some specific word(s). They are your keywords. 
They are critical for any SEO strategy since they connect the searcher to the piece of information.
It's critical that your keywords be relevant to what people are looking for. They should appear in your title tags and description as well.
Keywords are as important to your audience as they are to your website.
How use keywords on your page
Using keywords at random on your page is pointless. Unless you're Spider-Man, your priority should be to provide useful material for humans rather than crawlers (Google's Spiderbot).
Use them in places where humans and bots first view your website, such as your Title Tag and web content.
Do this for all of your site's pages and articles.
Avoid using Clickbaits, which are exaggerations regarding a piece of information that can be used to bring people's attention to the page.
In the long run, using them will have a negative impact on your SEO.
This is because when people click on your material and then leave, the pace at which they leave (bounce rate) makes your SEO look terrible.
A website with poor SEO will not rank well in search engines, resulting in low traffic.
Use your keywords in your URL, meta description, a Header 1(H1) tag on the page, and image alt attributes.
Doing this will let Search Engines know what your content is all about. This is the best way to link your content to searches.
It won't make you rank at the top of Search Engine Result pages (SERPs) but it gives your website the ability to compete to get there.
Creating Content using keywords
Use keywords to determine what to write or try to match already published content to your major keywords while developing content.
Keywords can be used to develop a content strategy and arrange your material.
This can be accomplished by employing a Content to Keyword Map, which is often a spreadsheet used to identify primary keywords on a website's content.
Make your spreadsheet according to your needs, including organic traffic, keyword search volume, page authority, and other vital indicators.
The aim is to link each page of your website to a different major keyword. 
Use your homepage to target a broad industry term. Articles, product pages, and category pages will delve deeper into your niche to address the specific needs your content is designed to address.
Share on Facebook · Twitter · lastkobo.com.ng/s/e1f